Beautifully Present Your Projects to Your Audience
We Perfectly Present Your Company Voice
Some Words From Our Clients
Our company needed a platform to speak to our potential audience and customers with a clear and transparent voice. NowBlogs allows us to be seen positively.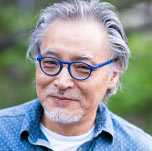 Customer engagement was happening entirely on social media before NowBlogs built a business platform that speaks to more clients through our own domain.
Our Proven Process Produces Results
1. MEETING
Start by learning client needs, meeting to set project goals with your business team.
2. PLANNING
Starting with a clean slate and sketching out a framework brings a company vision into focus.
3. EXECUTE
Working stage to build out your blog performance brings creativity to bear – we deliver on our promise.
4. TESTING
Once we have a roadmap, we construct, finish and test to be certain we've achieved your polished vision.
5. DELIVERY
We verify company brand identity, voice and mission so we deliver what matters most before we go live.